Adriane Pope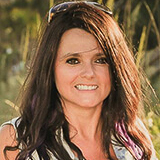 Adriane Pope is an award-winning Pet stylist in Breed Profile and Creative Grooming. Her specialty is extreme creative styling and creative abstract design. Adriane is owner/groomer of Adriane's Groom and Go Mobile Grooming in Conway, SC., and also the owner of Rivertown Bed and Biscuit Luxury Kennel since 2004. She has 24 years of grooming experience, and has been mobile for 22 years. She started competing in breed profile in 1997 and started the creative world in 2004.
Khris Berry
Khris Berry has been involved in the Pet Services industry since the early 1990's. She has owned grooming shops, boarding kennels, and obedience training schools and is a Certified AKC Canine Good Citizen Evaluator. She is the co-founder of See Spot Grooming & Daycare which currently operates 3 locations in 2 states. Her vision has led her to create a Groomer - centric company which provides education, a positive work atmosphere, and benefits for all Spots. She owns and competes in a variety of events with Wirehaired Vizslas including dock diving and obedience.
Diane Betelak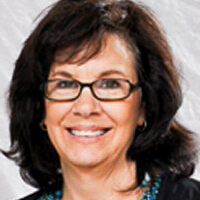 Diane Betelak is a Nationally Certified Master Groomer and has owned Heads and Tails Professional Dog Grooming, Inc. in Liverpool, NY since 1982. Diane groomed competitively in the U.S. and abroad and has multiple "Best in Shows" and "Best All-Around Groomer" wins. She qualified for the "GroomTeam USA" traveling team in 1996 and went to Milan, Italy where she won "Best in Show" with her Standard Poodle. Officially retired from active competition Diane is an International Grooming Consultant for The Andis Company. She has been a speaker and has judged all major grooming shows throughout the U.S. and Canada. Diane is also a certifier for N.D.G.A.A. Diane was the recipient of the Cardinal Crystal Award for American Groomer of the Year in 1997 and Crystal Award for Grooming competition Judge of the Year in 2011.
Michelle Breen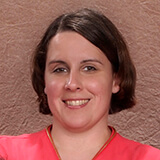 Michelle has been showing dogs for over 15 years, putting titles on dogs in conformation, obedience and agility and specializes in Golden Retrievers and Poodles. She has a BA in anthropology from University of Cincinnati. In 2007, she opened Best in Show Grooming, in Cincinnati Ohio. Michelle began competing in grooming contests in 2006, and received many placements, quickly moving up to the highest level. She was honored to make Groom Team USA for 2009.
Fernando Camacho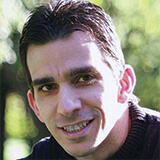 Fern is a dog behavior consultant and trainer in Northern New Jersey, where he focuses on in-home behavior consultations. He's also the host of the The FernDog Podcast and the author of three books, including "A Better Life with Your Dog," and "The Dog Rescue Handbook." In 2012 Fern created The FernDog Trainer Academy, where he helps people take their passion for dogs and turn it into a career as a dog trainer. He loves to help dog businesses meet and exceed their potential by doing in-person consulting and with his online coaching program, DogBiz Rocketship.
Dave Campanella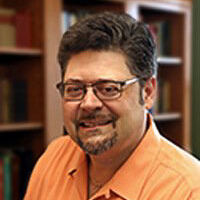 Dave Campanella is an informative and entertaining seminar speaker, contributing trade columnist and genuine grooming enthusiast. He is Best Shot Pet Products sales and marketing director and has over 25 years of pet industry knowledge and experience. He and his wife Tracy co-owned a full service pet salon and self-wash in Ohio prior to relocating with Best Shot to Kentucky. Together they enjoy exhibiting at grooming shows, being industry ambassadors and showing their Kerry Blue Terrier and Samoyed dogs.
Judi Cantu-Thacker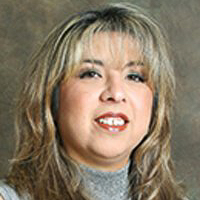 Judi Cantu-Thacker A successful, retired contest groomer and former Groom Team USA Coordinator for 2005/2006, Judi now enjoys working as part of the Wahl Clipper Extreme Team. She owns a successful mobile grooming business in the city of Sugar Land and caters to the "Who's Who" in the city of Houston. Through mobile grooming, she has found the perfect balance between work and family. The result more time to spend with her husband and the ability to support her three children in their academics, extracurricular activities, and as President of the PTA.
Dr. Courtney Campbell, DVM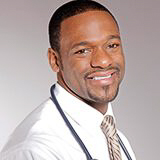 Dr. Campbell attended the University of Delaware for his undergraduate training and graduated from Tuskegee University School of Veterinary Medicine in 2005. He is currently the head of the surgical department at CARE Emergency and Specialty Animal Hospital in Santa Barbara, California. Dr. Campbell is a regular guest on programs such as The Doctors, Hallmark Channel's Home and Family, The Real, and The Pet Collective's YouTube channel Ask a Vet. He is now the co-host of National Geographic's Pet Talk, a first of its kind talk show dedicated to the wonderful world of pets.
Kyle Darling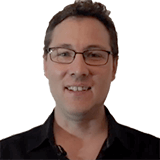 Kyle Darling is the President of Thera-Clean Inc. and is from Vancouver B.C. Canada where he lives with his wife Gabby and their four-legged son George. Kyle has an extensive background in Social Media advertising and promotions. 85% of consumers now search your website and social media platforms before calling and/or choosing you! Darling will take the class through the new importance that needs to be placed into Social Media as well as the basics of how to make social media work the most effectively and economically for your business.
Lindsey Dicken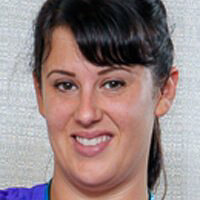 Lindsey Dicken is a NCMG. Lindsey has won multiple awards including best all-around groomer, best in show, best scissored poodle, was nominated for a Barkleigh honors and cardinal crystal American groomer of the year award. Lindsey has qualified for groom team USA's top ten stylists every year she was eligible, reaching # 6 her very first year. She was the #1 ranked groomer in the nation for 2007, 2009, and 2011. She traveled to Germany in 2009 to compete in the world team grooming championship where USA took the gold and to Belgium in 2011 helped her team earn the silver medal.
Teri DiMarino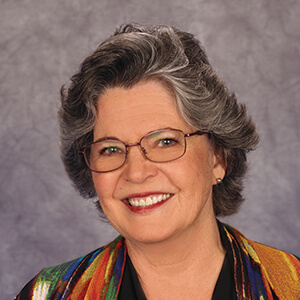 An industry veteran, Teri has owned and operated successful salons and mobiles in Florida and California. A winning grooming contest competitor, Teri was a member of three groomteam USA Gold Medal teams. A multiple Barkleigh Honors and Cardinal Crystal Award winner, Teri is a regular columnist for Groomer to Groomer Magazine as well as a popular speaker and judge at seminars and trade shows across the United States, Canada, Europe, South America, Korea, Australia and New Zealand.
Dara Forleo

Dara Forleo attended Nash Academy in Lexington, KY, and upon completion of the Nash Program, earned her BA for Business Management from Ottawa University. Over the last 11 years, Dara has built a state of the art facility called Dara's Paw Spaw and The Whole Pet Grooming Academy, which has earned recognition from the community and her devoted following of clients. Dara provides students coming to the academy with the best equipment, products and curriculum, unlike any other offered in the country. Dara believes that training is not just about producing a beautiful groom today, it is about the long-term well-being of the groomer, the pet, the customer and the business.
Nicole Kallish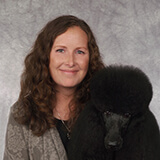 Nicole Kallish is a Certified Master Groomer and the Global Education Manager at Andis Company. Nicole attended the Academy of Dog Grooming Arts and then successfully ran her mobile grooming business for six years prior to starting a shop in Sarasota. Nicole had worked her way up the ranks in the ring earning many 1st, 2nd, and 3rd placements in entry and intermediate levels, including Best Groomed Dog. Nicole won "Rising Star of the Year" at Intergroom in 2013 and was a Barkleigh Honors nominee for "Up and Coming Groomer of the Year" and a nominee for the Cardinal Crystal Achievement Awards "Mobile Groomer of the Year" 2011 and 2012. Nicole is now a judge, speaker and educator since selling her shop if Florida and joining Andis full time.
Jennifer Lee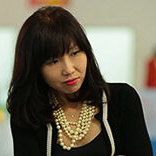 Jennifer Started competing in 2005. Since then she has won over 70 grooming competition awards, multiple Best In Show and Best All Around Groomer awards. In 2012 Jennifer won Groom Olympic World Champion at Groom Expo with her Scottish Terrier. Jennifer is a member of Groomteam USA hall of fame, she was honored to become Groomteam USA's traveling team member to Belgium in 2011. In 2015, Jennifer also won International Groomer of the year award in Master Groom England. Jennifer is an international grooming seminar speaker, and has taught in many countries, including England, Sweden, Brazil, China, and Korea. Jennifer is an All Round EGA (European Grooming Association) and USA grooming competition Judge. Jennifer is a grooming certifier for Barkleigh Certification South Korea and IGU (International Groomers Union).
Erin McLaughlin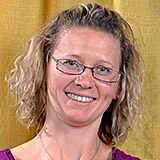 Erin McLaughlin has been the owner and lead groomer at little shop of howlers in Hamden, CT since 2005. She began competing in 2006. Since then she has won "best in show", and several "best all around" awards, amongst numerous other placements, most notably her first placement at the 2012 Atlanta Pet Fair in the standard poodle class. With the hopes of making groom team, erin continues to compete and attend about 5-6 shows per year. She also grooms and handles her Kerry blue terrier, "Clare", who is well on her way to her AKC championship after only two shows.
Shannon Moore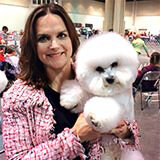 Shannon Moore is a Certified Master Groomer for NDGAA as well as IPG. She owns, breeds and handles Bichon Frise's in addition to her recognition for one of the top breeders of Yorkshire Terriers. She founded and owns Pink Paw Pet Spa & Resort in Birmingham AL. Shannon is an active competitive groomer.
Kelly Muniz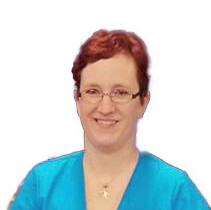 Kelly has been grooming for 16 years and has a Bachelor's degree from UMass Amherst in Animal Science. She is currently an active board member for the N.E.P.G.P (New England Pet Grooming Professionals), is working on her N.D.G.A.A. Master Groomer certification and enjoys the creative grooming competitive circuit. Kelly started off her career helping a local rescue shelter groom dogs in need of their forever homes. She found that she loved the feeling of being able to help a pet in need. It is this need that drives her desire for continued education, while sharing what she has learned with the greater grooming community.
Jodi Murphy, NCMG, MPS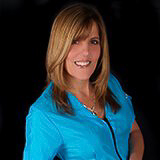 Jodi, NCMG and MPS, Meritus, owns the Puppy Spa Mobile Grooming Salon in New Jersey. Jodi was a four-year member of Groom Team USA and ended the 2004 season as #1 team member. She won Best American Groomer in 2005 and 2006 at Intergroom, and in 2006 she won the World Championship title in the Oster Invitational Tournament of Champions. Jodi has also won gold and bronze medals in 2005 in Barcelona Spain and a gold medal in 2007 in Milan Italy. Jodi has produced an instructional DVD Series for all levels of grooming, designed her own line of grooming apparel for groomers which is made in the USA, and written top selling grooming books.
Mackensie Murphy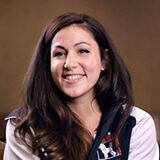 Mackensie Murphy is a second generation Pet Stylist following in her mother's footsteps and becoming the very first second generation Groomteam USA. In 2005, Mackensie started her own grooming career at the young age of 18. Mackensie began her competition career in early 2011 and has been awarded multiple Best in Show awards, Best All Around Groomer awards and is a five time winner of the prestigious Liz Paul Memorial Best Scissored Poodle Award. Mackensie consistently stayed among the top 3 competitors and earned herself a position on Groomteam USA in 2012 which she has sustained up to this current year. Mackensie recently made the 2015 travel team and assisted with Bringing home the silver medal for Groomteam USA from Verbania, Italy.
Cindy Oliver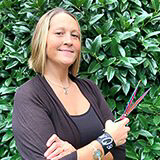 Cindy Oliver is an award-winning Pet stylist in Breed Profile and Creative Grooming. Her specialty is extreme creative styling and creative abstract design. Cindy is owner/groomer of The Rollin' Doghouse Mobile Pet Grooming in Cleveland, Tn. She has 21 years of grooming experience, and has been mobile for 12 years. She started competing in breed profile and creative in 2009.
Mary Oquendo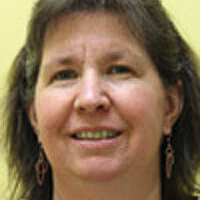 Owner of pawsitively pretty mobile grooming salon in Danbury, Connecticut, Mary is a certified master pet tech instructor. Mary takes a holistic approach to handling animals and holds the titles of reiki master and certified crystal therapist. The east coast chair of the professional cat groomers association of America, she is also a member of New England Pet Grooming Professionals, and is a certified canine specialist with PIJAC. She was nominated for the cardinal crystal mobile groomer of the year in 2011. She is the founder of pawsitive educational training. Mary writes for groomer to groomer and egroomer, as well as a groomwise pet first aid and care blog.
Lynn Paolillo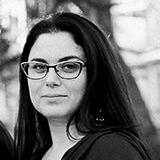 Lynn Paolillo has been grooming both dogs and cats for over 10 years. The last 5 have been dedicated to working as an instructor and certifier with the National Cat Groomers Institute of America, Inc. teaching cat grooming students from around the globe. She also owns and operates Cat Naps Cattery, a feline-exclusive boarding and grooming business in New Jersey.
Jill Pipino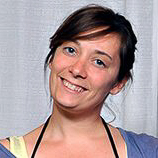 Jill Pipino started grooming in 2000. She bought a turnkey operation, turning it into a successful business offering her clients everything from daycare to spa services and personality trims to show styles. She began regularly attending seminars and trade shows at the beginning of her career, and started competing in 2007. She has been a regular in the competition circuit ever since. In an effort to further her understanding of pet styling, she has trained privately with top stylists and breeders. She also works with breeders and handlers at dog shows and is looking forward to showing her field spaniel, Brucie.
Cheryl Purcell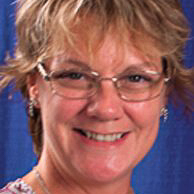 Cheryl A Purcell Nationally Certified Master Groomer: 
groomteam USA Member from 2002 to 2007. Cheryl retired in 2010 to become the groomteam USA Coordinator from 2011-2014, She captained the 2013 Gold World Grooming Champion Travel Team. In addition to being a five time Cardinal Crystal nominee and a Barkleigh Honors Awards nominee. Cheryl and her dog River where the 2014 Kerry Blue Terrier BOB at Westminster. Cheryl is a sought after Lecturer, Judge and Mentor. Cheryl owns and operates Pooch Paws Pet Grooming with her husband Ron, in Hanover MA.
Victor Rosado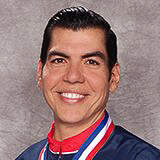 With 26 years of experience in professional grooming and extensive experience in grooming and conformation, Victor Rosado is a National Certified Master Groomer with NDGAA, International Certified Master Groomer and is a certifier with IPG, as well as a Grooming Contest Judge and a Licensed All Breeds Conformation Judge for FCPR/FCI. As a competitive groomer, Victor Rosado is a multiple Best All Around and Best In Show winner and one of the top groomers listed in the Groom Team USA ranking for United States of America. Victor is a member of American Spaniel Club, an AKC Breeder of Merit, and an exhibitor of American Cocker Spaniels for 20 years with multiple Best In Show and Best In Specialty Shows wins. Victor is also an Oster Ambassador in Latin America and owner of Davis Puerto Rico.
Kathy Rose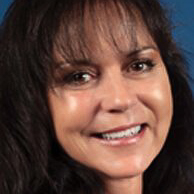 A veteran competitor, Kathy was seen in competition rings from coast to coast, winning Best in Show and Best All-Around Groomer awards from all classes in nearly every show in the U.S., garnering her positions on four consecutive GroomTeams. Her artistry also earned her multiple Creative Styling awards. She is a Barkleigh Honors nominee as well as a recipient of multiple nominations for the Crystal Awards, winning the award for outstanding service to the industry. Kathy is recognized worldwide as a respected judge, knowledgeable lecturer, and columnist for Groomer to Groomer magazine. Kathy's salon, Pets of Perfection, was a Crystal Award nominee as one of the top four boutique salons in the U.S. and adorned the cover of the Groomer to Groomer Buyer's Guide.
Susan Sholar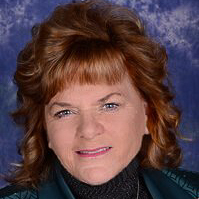 Susan has been grooming dogs and cats for over forty years and has taught grooming for fifteen years. Her first love of dogs began very young while on the television set of Rin Tin Tin and then in her teens on the set of Hogan's Heroes. Like many groomers, Susan turned a "hobby" into her life work. Her career began with showing and grooming her own dogs, progressed to showing and grooming for others as a Certified Professional Handler and, in 1997, Susan turned in her show leash for a judge's book. She now judges breeds in five groups and has judged grooming competitions. Susan is presently an AKC Delegate for the Black Russian Terrier Club of America, where she holds the office of Recording Secretary and serves as Chairman of the Judges Education Committee.
Sue Watson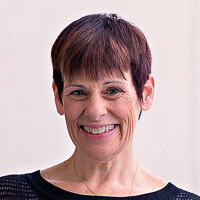 Suesan, a third generation pet stylist, began working with dogs over 39 years ago. She is a Certified Master Groomer, and owns a mobile grooming business, Best All Around Groomer, serving the Chicago area. She was the winner of the Wahl 2003 Groomer of the Year Award at Westminster Dog Show and the Cardinal Crystal Grooming Achievement Awards for American Groomer of the Year in 2002 - 2004. Suesan has been nominated two times for the Cardinal Grooming Contest Judge of the Year award. Since she began competing in 1995, Sue has received Best in Shows and Best All Around Groomer awards. She has been a member of the 2000 – 2005 Groom Team USA teams. She is a representative of the Wahl Clipper Corporation who is sponsoring her at Groom Expo.
Dan Williams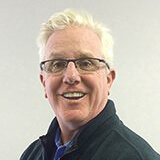 Daniel J. Williams is the managing director of EZ-Groom Pet Products Inc. in Oak Park, Michigan, U.S.A. He holds an undergraduate degree in electrical engineering from Lawrence Technological University, earned a master's degree in business administration from Baker College, and has completed the University of Chicago Advanced Leadership program. He has authored numerous articles on cosmetics, and metallurgy as it relates to pet grooming shears. Dan has designed and engineered a number of manufacturing projects at metal-making factories in the Americas, Europe and Asia. Over the past 22 years, Dan has served as president and CEO of three small closely held organizations where he managed a number of mergers and acquisitions. Dan has worked with EZ-Groom since 2002.
Olga Zabelinskaya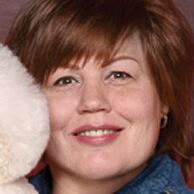 Olga is a certified master groomer and owns two grooming salons, Elite Pet Spa & Boutique in Madison, NJ and Grooming Gallery in Morris Plains, NJ. She that has multiple BIS and best all-around groomer wins as well as two prestigious winners circle champion titles. Olga is 2009 and 2010 American groomer of the year by cardinal pet, and was awarded the Lynne Carver memorial award as best all-around stylist 2009. Olga was born in Russia where she had a master degree in engineering and finished law school. Olga is groom team USA member in 2008, 2009, 2010, 2011, 2012 and won silver medal at the world grooming competition in Belgium, 2011 as a part of traveling groom team usa. She received the inaugural Barkleigh honors award for up-and-coming speaker. Olga co-hosts many pet fundraising events