Anne Francis

Anne has been a professional pet stylist for over 20 years, joining the team at The Village Groomer & Pet Supply in Walpole, Mass in 1995. Anne was the recipient of the Cardinal Crystal Award for Journalist of The Year for her work on the instructional article in Grooming Business Magazine, "The Grooming Table." She was a member of GroomTeam USA in 2014, 2015 and 2016, and winner of "Taxi Award" at the NEPGP for the best expression and character on a mixed breed. Anne is excited to share her knowledge she has gathered over the years as she transitions into being an educator in the industry that she loves.
Chris Anthony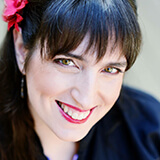 Chris Anthony, weary from her travails in retail management and office work, found her calling when she discovered pet grooming. Her near fifteen year journey in this career has led her through many opportunities, experiences & life lessons, including grooming and managing in both small and corporate salons, and starting her own successful house call grooming business in New Jersey. Supplementing those life lessons by educating herself on the varying aspects of her career, she always sought out innovations in pet care, education, grooming techniques, tools and products. Now her passion for grooming & education has added more in depth knowledge on scissors, scissoring techniques and ergonomics to help preserve her own health and longevity in her chosen profession.
Khris Berry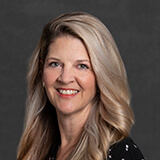 Khris Berry has been involved in the Pet Services industry since the early 1990's. She has owned grooming shops, boarding kennels, and obedience training schools and is a Certified AKC Canine Good Citizen Evaluator. She is the co-founder of See Spot Grooming & Daycare which currently operates 3 locations in 2 states. Her vision has led her to create a Groomer - centric company which provides education, a positive work atmosphere, and benefits for all Spots. She owns and competes in a variety of events with Wirehaired Vizslas including dock diving and obedience.
Jennifer Bishop-Jenkins, ICMG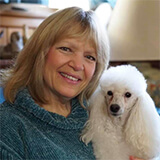 Jennifer Bishop-Jenkins, ICMG, is the owner and Master Groomer at Love Fur Dogs in Glencoe, Illinois. Named by the Chicago Tribune as the "Best Groomer in Chicagoland", Jennifer can be seen this fall 2018 on the Hulu Network national television program Small Business Revolution (Season Three) as a Grooming Expert. Jennifer founded the Illinois Professional Pet Groomers Association and has been grooming, breeding, and showing various breeds of dogs and cats for four decades. She authored several published articles on various grooming issues, and has an award-winning blog. Jennifer was one of the first generation of "CMGs" but spent most of her career as a professional educator teaching high school, college, and also in vocational grooming schools. Jennifer and husband Bill are nationally prominent victim advocates, and love the fun they have showing their newest Grand Champion Miniature Poodle "Bowie".
Nadia Bongelli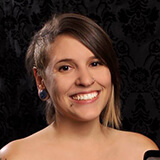 Nadia Bongelli has been grooming pets since 2009 and competing since 2012. Her accolades include Barkleigh Honors Up and Coming Groomer of the Year in 2016, Best All Around International Groomer at Intergroom 2017, five Rising Star Gold Medals, Rising Star of the Year award at Intergroom 2016, two Canadian BIS awards and had numerous Open Level placements in Canada and several in the United States. Nadia's proudest moment was being awarded Canadian Groomer of the Year at the very first Canadian Grooming Industry Awards. She is a Nationally Certified Master Groomer with the National Dog Groomers Assoc. of America, Inc. and a certifier with the Intellectual Groomers Association. Her ultimate goal is to represent her country on Groom Team Canada with her peers.
Fernando Camacho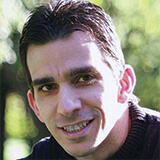 Fernando Camacho has been a dog behavior consultant for the past ten years, helping people and dogs live together better. In addition to working with dogs he also does private consulting with dog businesses, doing staff training as well as helping them utilize modern resources to expand their customer base and grow their businesses. Fern is also the author of 5 books and a speaker at national conferences and private events.
Dave Campanella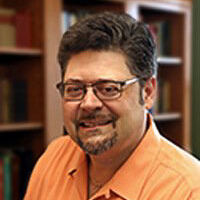 Dave Campanella is an informative and entertaining seminar speaker, contributing trade columnist and genuine grooming enthusiast. He is Best Shot Pet Products sales and marketing director and has over 25 years of pet industry knowledge and experience. He and his wife Tracy co-owned a full service pet salon and self-wash in Ohio prior to relocating with Best Shot to Kentucky. Together they enjoy exhibiting at grooming shows, being industry ambassadors and showing their Kerry Blue Terrier and Samoyed dogs.
Dr. Jenifer Chatfield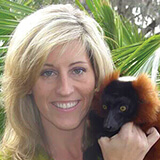 Dr. Jenifer Chatfield is the Staff Veterinarian at 4J Conservation Center and an instructor for FEMA/DHS courses. Dr. Chatfield has a particular interest in infectious diseases & biosecurity. Her work for the DHS's courses is focused on topics such as foreign animal diseases, quarantine and isolation, & malicious introduction of pathogens. Dr. Chatfield served as the Florida Dept of Health's Influenza Veterinary and Agriculture Liaison and the Cities Readiness Initiative Coordinator (CRI), developing plans for response to bioterrorism in large metropolitan areas. She was selected as a Future Leader by the AVMA and received 2 Gold Star awards from the FVMA.
Steve Dale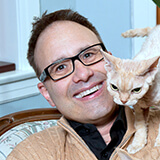 Steve Dale, CABC (certified animal behavior consultant) is host of two nationally syndicated radio shows and is on WGN Radio, Chicago. He's an editor of Decoding Your Dog, authored by American College of Veterinary Behaviorists. He's writen for various publications including Veterinary Practice News, CATSTER, PetVet and the Journal of National Association of Veterinary Technicians in America. He's appeared in People magazine to USA Today. His numerous TV appearances include The Oprah Winfrey Show, National Geographic Explorer and various Animal Planet shows. He serves on the Boards of Directors of the Human Animal Bond Association and Winn Feline Foundation.
Jonathan David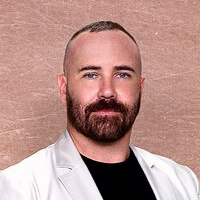 Jonathan David has been the recipient of multiple scissoring awards, multiple Best All Around Groomer awards and Best in Show earning him a position on Groomteam USA in 2008 and 2009. Jonathan was also a contestant on Animal Planets "Groomer Has It" and has been featured as a grooming expert on multiple television shows. Currently, Jonathan owns and operates his salon, Lap of Luxury Dog Spa in Delray Beach Florida and is a board member of multiple dog clubs.
Teri DiMarino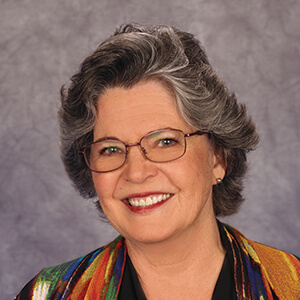 An industry veteran, Teri has owned and operated successful salons and mobiles in Florida and California. A winning grooming contest competitor, Teri was a member of three groomteam USA Gold Medal teams. A multiple Barkleigh Honors and Cardinal Crystal Award winner, Teri is a regular columnist for Groomer to Groomer Magazine as well as a popular speaker and judge at seminars and trade shows across the United States, Canada, Europe, South America, Korea, Australia and New Zealand.
Michell Evans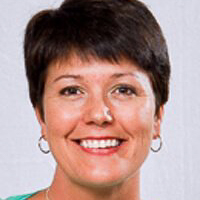 Michell Evans is a milti-Best in Show and Best All Around winning groomer and a Certified Master Groomer through National Dog Groomers Association of America. She is the proud recipient of the Barkleigh Honors Awards for "Competitive Groomer of the Year" Award 2011, "Up and Coming Judge of the Year" 2013, "Contribution to the Industry" 2014 and "Journalist of the Year" 2016. Michell was a GroomTeam USA member 2009-2013. She was the hand stripping member of the Silver Medal Winning team in Belgium in 2011 and the Gold Medal Winning team in Spain in 2013. Her business "The Grooming Tutor" has been educating groomers since 2000.
Dara Forleo

Dara Forleo attended Nash Academy in Lexington, KY, and upon completion of the Nash Program, earned her BA for Business Management from Ottawa University. Over the last 11 years, Dara has built a state of the art facility called Dara's Paw Spaw and The Whole Pet Grooming Academy, which has earned recognition from the community and her devoted following of clients. Dara provides students coming to the academy with the best equipment, products and curriculum, unlike any other offered in the country. Dara believes that training is not just about producing a beautiful groom today, it is about the long-term well-being of the groomer, the pet, the customer and the business.
Laura Hearn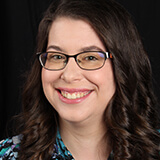 Laura Civello Hearn's first job was at a veterinary clinic and she discovered that she fainted at the sight of blood. She moved to Petco to "make dogs pretty" and graduated from the academy in 2007. She has since worked in a variety of grooming settings including a corporate salon, doggie day care, and as an employee of a mobile grooming company. In 2011 she started her house-call grooming business, Lazy Daisy Mobile Grooming in Texas. In 2013 she started giving educational seminars about house-call grooming. She wrote and self-published her first book, "A Practical Guide to House-call Grooming" in 2017 which was nominated for Barkeligh Honor Awards "Book of the Year" for 2018. Laura has since relocated to New York. She lives with her husband, Gentry, two dogs, Lilli and Lucky, and Bob the cat!
Milena Kon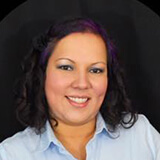 Milena started off in graphic design and direct sales before realizing that she wanted to do more with animals. So, she went into grooming in 2013. She is now the owner of Driving Me Knots (Mobile Grooming), DMK Bowtique (Pet Accessories), and DMK Marketing Solutions (Custom Graphic Designs). She started competing in Extreme Creative Styling & Creative Abstract grooming contests in 2015, and won Up-and-Coming Creative Groomer that same year. Her creative work has also been seen on "The Greatest Showman" with Hugh Jackman and "Orange is the New Black" on Netflix. She was awarded the Barkleigh Honors Creative Groomer of the Year in 2018.
Jameson Kon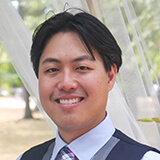 Jameson has a degree in International Business Management & Marketing, and has always had interests in working with animals at a young age. After working for a massive online retail company, managing over 300+ employees amongst 7 different call centers both domestically and internationally, he decided to jump right into the world of grooming with his wife, Milena. Now the proud owner of Driving Me Knots (Mobile Grooming), DMK Bowtique (Pet Accessories), and DMK Marketing Solutions (Custom Graphic Designs), his ability to multi-task and market the companies since 2013 is only the beginning for the DMK branding.
Jodi Murphy, NCMG, MPS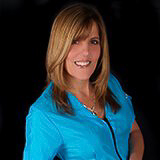 Jodi, NCMG and MPS, Meritus, owns the Puppy Spa Mobile Grooming Salon in New Jersey. Jodi was a four-year member of Groom Team USA and ended the 2004 season as #1 team member. She won Best American Groomer in 2005 and 2006 at Intergroom, and in 2006 she won the World Championship title in the Oster Invitational Tournament of Champions. Jodi has also won gold and bronze medals in 2005 in Barcelona Spain and a gold medal in 2007 in Milan Italy. Jodi has produced an instructional DVD Series for all levels of grooming, designed her own line of grooming apparel for groomers which is made in the USA, and written top selling grooming books.
Mackensie Murphy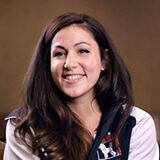 Mackensie Murphy is a second-generation pet stylist, following in her mother's footsteps and becoming the very first second generation GroomTeam USA. In 2005, Mackensie started her own grooming career at the young age of 18. Mackensie began her competition career in early 2011 and has been awarded multiple Best in Show awards, Best All Around Groomer awards and is a five-time winner of the prestigious Liz Paul Memorial Best Scissored Poodle Award. Mackensie consistently stayed among the top three competitors and earned herself a position on GroomTeam USA in 2012 which she has sustained up to this current year.
Sam Nelson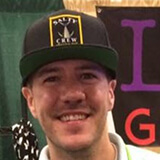 Sam Nelson's roots in the grooming industry began in 2006, when he worked in sales for a grooming supply distributor. After working for two major distribution companies, Sam took a leap of faith in 2015, and with just three product lines, he opened Love Groomers. Over the last three years, Sam has spent countless hours attending product training workshops, pet expos, AKC dog shows and grooming trade shows all over the country, broadening his knowledge and understanding of grooming products and equipment. Making customer service and strong relationships with his customers and peers a top priority, he has become a staple in the grooming industry. His hard work and dedication to those customers paid off, earning Love Groomers two back to back Barkleigh Honors Awards for Vendor of the Year in 2017 and 2018.
Lynn Paolillo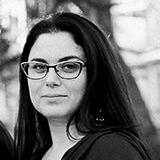 Lynn Paolillo has been grooming both dogs and cats for over 10 years. The last 5 have been dedicated to working as an instructor and certifier with the National Cat Groomers Institute of America, Inc. teaching cat grooming students from around the globe. She also owns and operates Cat Naps Cattery, a feline-exclusive boarding and grooming business in New Jersey.
Michael Penn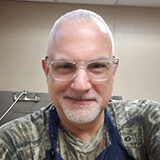 An expert pet groomer. Michael has been grooming for 27 years. A graduate of Nash Academy, he also spent 8 years there as an instructor. Michael currently divides his time working at his own business as a house call groomer and grooming at a veterinary clinic. He enjoys grooming all breeds and cross breeds of dogs and cats.
Jill Pipino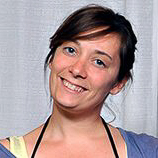 Jill Pipino started grooming in 2000. She bought a turnkey operation, turning it into a successful business offering her clients everything from daycare to spa services and personality trims to show styles. She began regularly attending seminars and trade shows at the beginning of her career, and started competing in 2007. She has been a regular in the competition circuit ever since. In an effort to further her understanding of pet styling, she has trained privately with top stylists and breeders. She also works with breeders and handlers at dog shows and is looking forward to showing her field spaniel, Brucie.
Cheryl Purcell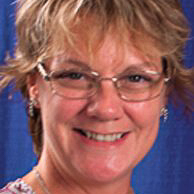 Cheryl A Purcell Nationally Certified Master Groomer: 
groomteam USA Member from 2002 to 2007. Cheryl retired in 2010 to become the groomteam USA Coordinator from 2011-2014, She captained the 2013 Gold World Grooming Champion Travel Team. In addition to being a five time Cardinal Crystal nominee and a Barkleigh Honors Awards nominee. Cheryl and her dog River where the 2014 Kerry Blue Terrier BOB at Westminster. Cheryl is a sought after Lecturer, Judge and Mentor. Cheryl owns and operates Pooch Paws Pet Grooming with her husband Ron, in Hanover MA.
Laura Jayne Sabbah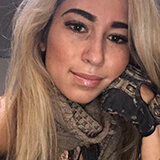 Laura Jayne is the owner of Hair of the Dog Mobile Pet Spa in New York, New York. She is a competitive groomer, small business owner and known for her online persona.
Bill Schroeder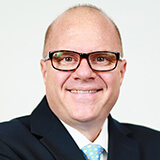 Bill is a founding owner of InTouch Practice Communications and has, for the past 25 years, helped over 7,000 practices educate their clients and share their messages. He has a Bachelor of Arts degree in communications from Western Illinois University, is a former United States Marine, sits on the board of directors for VetPartners, and is a graduate of the Veterinary Management Institute at Purdue. Bill and his family live in the Chicago suburb of Schererville, IN, where he remains active in the Marine Corps veterans' community, loves his Chicago Cubs, and spends tons of time learning about digital marketing!
Susan Sholar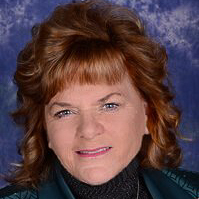 Susan has been grooming dogs and cats for over forty years and has taught grooming for fifteen years. Her first love of dogs began very young while on the television set of Rin Tin Tin and then in her teens on the set of Hogan's Heroes. Like many groomers, Susan turned a "hobby" into her life work. Her career began with showing and grooming her own dogs, progressed to showing and grooming for others as a Certified Professional Handler and, in 1997, Susan turned in her show leash for a judge's book. She now judges breeds in five groups and has judged grooming competitions. Susan is presently an AKC Delegate for the Black Russian Terrier Club of America, where she holds the office of Recording Secretary and serves as Chairman of the Judges Education Committee.
Corina Stammworthy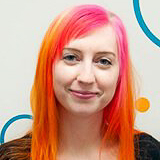 Corina stumbled into the dog grooming industry by chance, but has brought fresh eyes and new ideas. She opened The Laundromutt, a self-service dog wash and grooming salon, on the concept that washing your own dog should be easy and fun. She believes that your dog should always be in the most educated hands, and in the cleanest and calmest environment possible. Corina is a college biology instructor and is currently in graduate school for Biotechnology.
Sergio Villasanti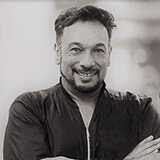 Sergio has had a very extensive professional journey in the pet industry as a grooming instructor, handler, judge and speaker. He has judged international grooming contests in the United States, Brazil, Spain, Belgium, Argentina, Canada, Taiwan, China, Korea, since 2005 and is also an international seminar speaker. Sergio has won multiple awards around the world, including winning Best in Show at World Expo in Belgium in 1995. His dream is to pass along his knowledge to other groomers to help them grow and have successful careers of their own.
Olga Zabelinskaya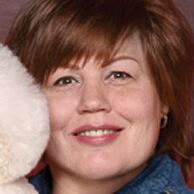 Olga is a Certified Master Groomer and owns two grooming salons, Elite Pet Spa & Boutique in Madison, NJ and Grooming Gallery in Morris Plains, NJ. She has multiple BIS and Best All-Around Groomer wins as well as two prestigious Winners Circle Champion titles. Olga is 2009 and 2010 American Groomer of the Year by Cardinal Pet, and was awarded the Lynne Carver Memorial Award as Best All Around Stylist 2009. Olga was born in Russia where she had a Master Degree in Engineering and finished law school. Olga was a GroomTeam USA member 2008-2012 and won the Silver medal in Belgium, 2011 as a part of the traveling team. Olga co-hosts many pet fundraising events.