Brusher Bather Certificate Program
Your ability to do your job, and do it right, separates you from being "just a bather" to a position that contributes to the finished product in the salon. Teri believes that a good bath, brush and dry is 50% of a great groom. The bathing room is where most stylists started. Before future groomers begin to think of clipping coat, they must first know what to expect from the hair, and how to treat it to obtain desired results. Surprisingly, many great B/Bs remain in the bathing room, preferring the security of knowing there will always be a need for their expert services. Bathers-in-training, "groomer wannabes", seasoned groomer techs and salon owners will benefit from this day-long program with tips on equipment and products to make the job easier. From getting the dog ready for the tub, to finding the right shampoo through proper bathing and blow-drying techniques, Teri will cover the B/B fundamentals. Safety issues and handling will be stressed.
Tools of the Trade and How to Use Them
From brushes and nail clippers, muzzles to grooming loops, Teri covers equipment basics, highlighting correct uses, in an effort to make the work easier and more comfortable for pet and bather. "These techniques and tools will make the finished groom a true work of art," says Teri. Anals and ears will be also discussed.
Dematting… It's Not What It Used To Be
Everyone has a technique for dematting a neglected pet. For some, it's a shave-down and then entering the pelt in a Mat Contest. For others, it's a time-consuming, hair-splitting experience, destined to take its toll on the pet, the B/B or both. Teri examines the most common and effective products, tools and techniques for the demat dilemma without getting all tangled up.
What's In Those Bubbles??? Shampoos, Conditioners & Spray
Tocopherol, Ergocalciferol, Sodium Chloride. Teri takes a "groomers-eye" view of the stuff we use every day in language we can understand. Shampoos, sprays and conditioners are our most expendable items but what do we really know to select the right product for our situation? (Those scary words are techno-speak for vitamin E, vitamin D and simple table salt, often found in many grooming products.)
Getting the Most Out of Your Bathing and Drying Time
Bathing and drying are the most underestimated aspects of our jobs. Techniques can make or break a groom. The ability to properly apply products, thoroughly clean and then dry the pet will have a direct influence on the finish. You will hear about time-saving equipment and techniques.
This program is six hours long and is included in the Do-It-All admission or can be purchased separately. See Schedule and Registration for starting times and fees. Program includes Trade show on Friday, Saturday and Sunday.
Barkleigh Handling Certification Course
This handling and safety course covers essential basic to advanced handling skills for the Pet Professional. Pets and their owners' expectations have changed- with them, so have handling techniques and attention to safety. Join Khris Berry (World Pet Association Director of Grooming) in this comprehensive course spanning first impressions to table, tub, and cage handling. From puppy and geriatric concerns to the difficult dog- learn to handle and pets cooperatively with compassionate professional skills. Add this course to your essential skills list!
The 4 hours will include:
Basic handling techniques including greetings, leash control, cage, tub and table techniques
Safe handling skills and equipment - how to properly choose, use, and implement restraints for a more cooperative grooming session
Special needs such as puppies and senior pets
The difficult dog
Client communication and cooperation
Creating a safe and suitable environment for reduced-stress handling
and much more for the educated pet professional!
Certificate of Completion provided by Barkleigh.
Poodle Parlor
In this fast and flashy, FABULOUS seminar you will observe as Macie refine, tweak, and transform a poofy pet into poodle perfection! You will learn time saving tricks and critical breed characteristics to enhance even the doodliest of dogs. They will discuss patterns and essential tools to help increase your speed and style at the table!
Mix and Match!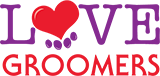 In this seminar Mackensie Murphy and Sam Nelson will take you through the crazy world of the mixed breed. As groomers we know all too well that the possibilities are literally endless when it comes to what will end up on our grooming tables on any given day. Mackensie will show you several fresh, new ideas and help you think outside the box when it comes to your everyday pet trims that your clientele will love! But what about the love for the groomers?! Sam will dive in throughout these four hours and offer up his wealth of product and tool knowledge. He'll tell you what's what, breaking down the difference between brands and products, but most importantly what's going to work best for the task at hand!
A Day with Jay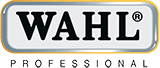 Getting the proper breed profile and balance in some dogs is more difficult than in others. In this four-hour seminar, Jay will demonstrate on multiple breeds how to achieve balance in both pet and breed profile trims.
Terriers
"You can achieve a natural look on a terrier without hand stripping," says Jay. Jay will demonstrate his winning techniques on achieving the correct lines on terriers using clippers. This will offer a natural look on a pet trim and he will discuss different terrier heads and how to achieve them.
Bichon
The Bichon Frise can fall into the difficult category, unless you're equipped with the knowledge and skills incorporated by Jay. You'll learn how to use snap-on combs to establish breed profile and balance in half the time you'd otherwise have to spend. Using these scissor and thinning shear techniques, you'll create the perfect Bichon head, and achieve the beautiful Bichon expression.
Drop Coats
We see more drop coats in our shop than almost any other coat type and each drop coat has a different texture. In this demonstration, Jay will show how to get a more natural look by using snap-on combs and thinning shears. Whether you groom Lhasas, Malteses, Yorkies, or Shih-Tzus, this demo will help you achieve better results with the use of new tools and the right pair of thinners. He will discuss how thinning shears help as a key part of a groomer's toolbox. This pet trim will be short yet stylish while still leaving a natural finish. In this jam-packed seminar you can learn so much from Jay in just one day!
In this jam-packed seminar you can learn so much from Jay in just one day!
Mobile Grooming 411
Mobile pet grooming is the fastest growing segment in the pet industry. Ever curious what it's like going mobile? This workshop will discuss the many components of running a successful mobile grooming business.
Choosing what mobile works best for you (What to look for when purchasing a mobile van)
Mobile van maintenance (How to properly maintain your van and save time/money)
Scheduling & Routing (Scheduling, efficiency and profitability)
Marketing & Software Applications (What are the tools to help you succeed as a mobile groomer)
Environment inside & out (Proper maintenance , tips and tricks)
Client Relations(How to create repeat clients)
This workshop will give you the knowledge and tools to not only decide if mobile is for you, but to learn tips and tricks in having a successful mobile pet grooming business.
Styled Pet Trims That Suit Owners' Needs
Do you know what questions or maybe how to ask the client what they want vs what they actually are able to maintain? Style doesn't have to be compromised with folks who have a busier lifestyle. Sarah will go over how to talk with the clients and educate them to suite their lifestyle and needs. This will create a great relationship with the client and have a happier stylist and dog. Sarah will also demonstrate a very short yet stylish trim for someone who wants fluffy but can't handle a yellow/zero guard comb.
Pet Business 101: How to Grow, Sustain and Plan Your Next Steps
This workshop will review how to successfully maintain and expand in pet care. Reviewing policies and procedures, marketing, business planning and next level growth development for small business owners.
Geriatric Handling
This topic explores the world of the elderly dog. How to manipulate them without harming them, how to speak with their owners, skin issues and grooming techniques. As many of our canine clients age, there are many things we can do as groomers to help them experience a more comfortable groom. The handling of elderly clients will also be discussed.