Melissa Jepson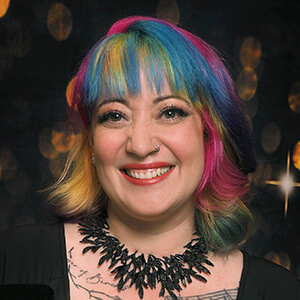 Melissa Jepson has owned the award-winning Pupscale Pet Salon in California since 2013. As a founding member of the Association of Holistic Pet Professionals, she believes in creating a soothing environment for all aspects of grooming. She is thrilled to partner with Precision Sharp to offer high-quality products and also enjoys teaching webinars through Pawsitive Educational Training when she isn't traveling. Nearly two decades of experience and a comprehensive knowledge base have made it possible to impart a fresh take with practical applications to her students which she hopes they'll use long after the seminar has ended.
Grazia Adriani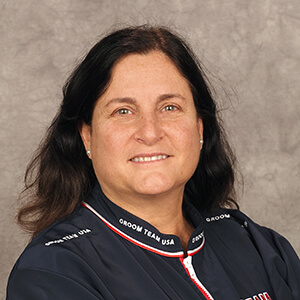 Grazia "Grace" Adriani is a Nationally Certified Master Groomer with NDGAA, and a certified groomer with IPG. She graduated from Merryfield School of Pet Grooming in 2015 where she was a teacher up until recently. She apprenticed under Irina Pinkusevich and Michael Lamb. Wanting to learn more, she worked with Teraz Kennels polishing her skills and expertise on hand-stripping, specifically Lakeland Terriers. Once she experienced dog shows, she was hooked. She has shown several dogs, including her very own champions CH Teraz Bringing Sexy Back (Justin) and CH Teraz Gotta Have It (Velociraptor). She currently breeds Kerry Blue Terriers and Lakeland Terriers.
Shahrina Ankhi-Krol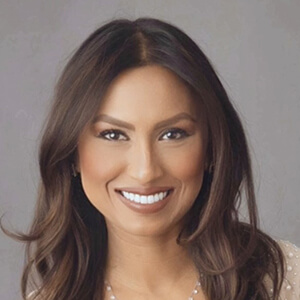 Shahrina Ankhi-Krol is the owner of Ankhi-Krol Law (ankhikrollaw.com), a boutique law firm in New York City that works exclusively with entrepreneurs and small business owners in the areas of business, contract, trademark, and copyright, and she has a niche practice in the pet industry. Shahrina started Ankhi-Krol Law at the age of twenty-seven and has received numerous awards and recognitions for her dedication to the field of law, including Rising Star Super Lawyer. She has given countless talks and presentations at business conferences, expositions and world-renowned educational institutions, and has appeared on television and radio shows, numerous articles, podcasts, magazines and newspapers, and is a frequent commentator on Law and Crime.
Chris Anthony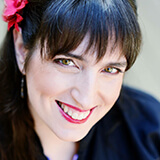 Chris Anthony, weary from her travails in retail management and office work, found her calling when she discovered pet grooming. Her near fifteen year journey in this career has led her through many opportunities, experiences & life lessons, including grooming and managing in both small and corporate salons, and starting her own successful house call grooming business in New Jersey. Supplementing those life lessons by educating herself on the varying aspects of her career, she always sought out innovations in pet care, education, grooming techniques, tools and products. Now her passion for grooming & education has added more in depth knowledge on scissors, scissoring techniques and ergonomics to help preserve her own health and longevity in her chosen profession.
Diane Betelak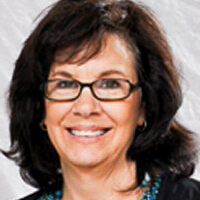 Diane Betelak is a Nationally Certified Master Groomer and has owned Heads and Tails Professional Dog Grooming, Inc. in Liverpool, NY since 1982. Diane groomed competitively in the U.S. and abroad and has multiple "Best in Shows" and "Best All-Around Groomer" wins. She qualified for the "GroomTeam USA" traveling team in 1996 and went to Milan, Italy where she won "Best in Show" with her Standard Poodle. Officially retired from active competition Diane is an International Grooming Consultant for The Andis Company. She has been a speaker and has judged all major grooming shows throughout the U.S. and Canada. Diane is also a certifier for N.D.G.A.A.
Jennifer Bishop-Jenkins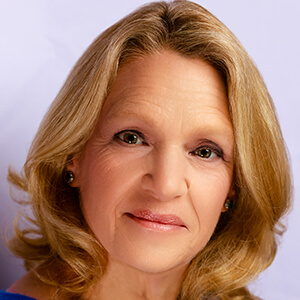 Jennifer Bishop-Jenkins is the Owner/Master Groomer at Love Fur Dogs in Glencoe, Illinois. Named "Best Groomer in Chicagoland" by the Chicago Tribune, she has been grooming, breeding, and showing several breeds of dogs and cats for over four decades. A retired career teacher now living in Virginia, Jennifer is an International Certified Master Groomer with an expertise in the science and history of dogs and the unique needs of the wide variety of pet coat types. She was featured on Season Three of the Hulu Television Series "Small Business Revolution" as a Grooming Expert. Jennifer also writes magazine articles and has won an award for her blog. She has been active in legislation that affects pet groomers, building state grooming associations, groomer education, and credentialing. She has published a poster and is working on a book of the same title, "A Groomers Guide to the Fifteen Coat Types," based on her ground-breaking seminar.
Nadia Bongelli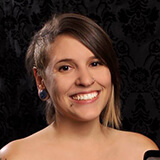 Nadia Bongelli has been grooming pets since 2009 and competing since 2012. Her accolades include Barkleigh Honors Up and Coming Groomer of the Year in 2016, Best All Around International Groomer at Intergroom 2017, five Rising Star Gold Medals, Rising Star of the Year award at Intergroom 2016, two Canadian BIS awards and had numerous Open Level placements in Canada and several in the United States. Nadia's proudest moment was being awarded Canadian Groomer of the Year at the very first Canadian Grooming Industry Awards. She is a Nationally Certified Master Groomer with the National Dog Groomers Assoc. of America, Inc. and a certifier with the Intellectual Groomers Association. Her ultimate goal is to represent her country on Groom Team Canada with her peers.
Dave Campanella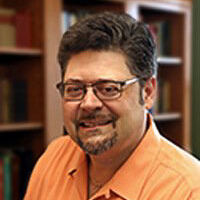 Dave Campanella is an informative and entertaining seminar speaker, contributing trade columnist and genuine grooming enthusiast. He has over 30 years of pet industry knowledge, and has been Best Shot Pet Products sales, marketing, and product director for 15 years. He and his wife Tracy have co-owned a full service pet salon and self-wash in Ohio prior to relocating with Best Shot to Kentucky. Together they enjoy exhibiting at grooming shows, being industry ambassadors and showing their Kerry Blue Terriers, Lowland Polish Sheep Dog, and Samoyed.
Dana Chavez-Rey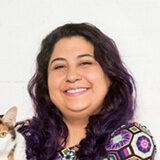 Dana got her start as a lead veterinary technician at the North Peninsula Humane Society from 1998. While working there she witnessed firsthand the importance of basic care for our pets. She worked in many areas of the veterinary world before becoming a groomer in 2005 and founded A Purrfect Groomer. After 10 years in the brick and mortar salon she decided to go mobile and has been at it ever since. As a feline grooming expert, Dana was a founding member of the Intellectual Groomers Association and she wrote the guidelines that were used in feline certification. Now a Global Educator with Andis, Dana brings her vast knowledge of feline grooming to the everyday groomer.
Anjie Coates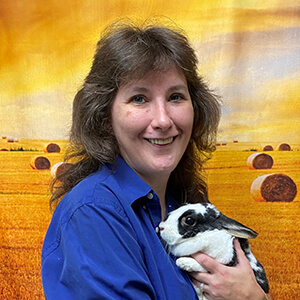 During her 30 years in the grooming industry, Anjie Coates realized that more than just dogs and cats needed her, so she began to specialize in rabbits and other small mammals. At Furry Tails, the salon she co-owns in Holden, Mass, she has created a niche market as a rabbit groomer and is recommended as the "go-to rabbit groomer" by veterinarians as far away as Maine. Her passion for continuing education shows through in her achieving CMRG (Certified Master Rabbit Groomer) as well as CCE, ACG and PGC. Combining that drive to be educated with a need to share that knowledge has led her to teach Pet Tech First Aide & CPR classes for groomers and pet owners alike. This brand ambassador for All For Groomers is currently publishing the first rabbit grooming book in the industry.
Jonathan David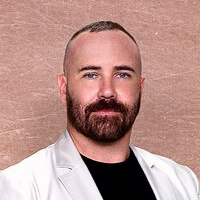 Jonathan David has been the recipient of multiple scissoring awards, multiple Best All Around Groomer awards and Best in Show earning him a position on GroomTeam USA in 2008 and 2009. Jonathan was also a contestant on Animal Planet's "Groomer Has It" and has been featured as a grooming expert on multiple television shows. Currently, Jonathan owns and operates his salon, Lap of Luxury Dog Spa in Delray Beach, Florida and is a board member of multiple dog clubs.
Teri DiMarino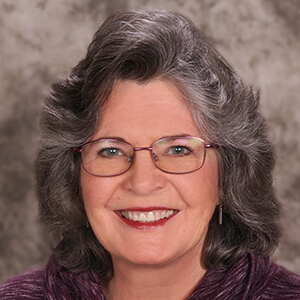 An industry veteran, Teri has owned and operated successful salons and mobiles in Florida and California. A winning grooming contest competitor, Teri was a member of three GroomTeam USA Gold Medal teams. A multiple Barkleigh Honors and Cardinal Crystal Award winner, Teri was a regular columnist for Groomer to Groomer Magazine as well as a popular speaker and judge at seminars and trade shows across the United States, Canada, Europe, South America, Korea, Australia and New Zealand.
Mindy Dinwiddie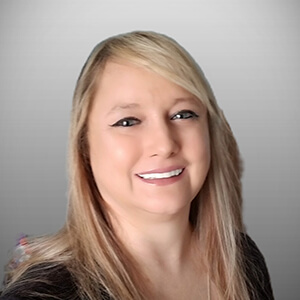 Mindy Dinwiddie owns Classy Canine in Litchfield, Michigan. She began grooming in 2007, having her own shop by 2008. She started in a back bedroom of her house, growing her business to a storefront. Her experiences include daycare, boarding and training. All while consistently furthering her education by attending expos, seminars and private lessons from top stylists in the industry, Mindy has been competing for three years. With a passion for learning and teaching, she began speaking in 2017 after having one of her grooms published in Doodle Modern Styles Special Edition. Mindy is also a Brand Ambassador for Evolution Shears.
Jayne Gallagher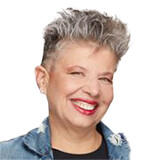 Who would have thought that someone who grew up in a "No Pets Allowed" household would end up spearheading some of the most iconic grooms in the country? Jayne graduated from the Jersey Shore Grooming Academy in the year 2000, took courses from the prestigious Nash Academy, and took private lessons from top pet stylists and GroomTeam members from around the globe. She marks herself as a perpetual student, always excited to stay sharp in her craft. She is an award-winning legend who is known far and wide in the grooming community, even being featured as a competitor in the 2021 cultural phenomenon Pooch Perfect on ABC Network. Jayne specializes in creative styling, salon freestyle, Asian fusion, poodles, and bichons.
Denise Heroux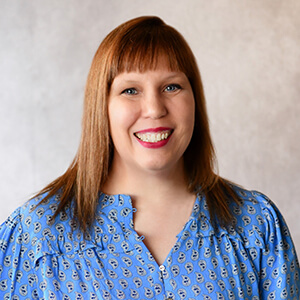 Denise Heroux owns Awesome Paws Pet Salon, a Cleveland-based chain with two locations and active plans for expansion. Awesome Paws fosters a healthy environment for employees and pets with a focus on employee investment and learning. While managing both locations and a staff of over 20 employees, Denise finds time to work with the Ohio Professional Pet Groomers Association, which she founded. The association focuses on setting a higher standard for pet safety, business-building opportunities, versatile learning experiences, and creating legislative fluidity in the industry. You may have listened to Denise on both the Women PetPreneurs and Small Business Hiring podcasts.
Alyssa Kasiba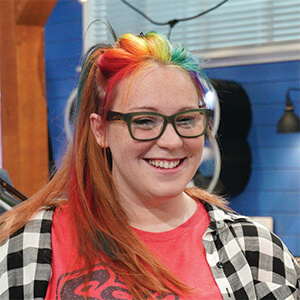 Alyssa Kasiba is an international award-winning creative groomer. She has almost 15 years grooming experience, and she began competitive grooming in 2016. Over the past years, she has specialized in creative grooming from competing on stage to teach the know hows. In the 2022 season Alyssa won 30+ awards nation wide, was on the cover of Groomer To Groomer magazine twice and ended the year won the Barkleigh Honors Creative Groomer of the Year. You may have seen her featured on Night Line News, Good Morning America, or as a Finalist on ABC's dog grooming competition show, Pooch Perfect. Alyssa has found a passion for teaching the art and creativity of grooming and can't wait to share it, through @Toesnbows on Instagram, private classes, or her favorite classrooms at a Barkleigh show!
Milena Kon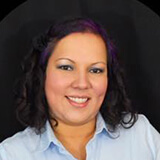 Milena started off in graphic design and direct sales before realizing that she wanted to do more with animals. So, she went into grooming in 2013. She is now the owner of Driving Me Knots (Mobile Grooming), DMK Bowtique (Pet Accessories), and DMK Marketing Solutions (Custom Graphic Designs). She started competing in Extreme Creative Styling & Creative Abstract grooming contests in 2015, and won Up-and-Coming Creative Groomer that same year. Her creative work has also been seen on "The Greatest Showman" with Hugh Jackman and "Orange is the New Black" on Netflix. She was awarded the Barkleigh Honors Creative Groomer of the Year in 2018.
Jameson Kon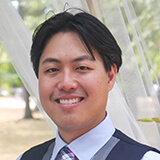 Jameson has a degree in International Business Management & Marketing, and has always had interests in working with animals at a young age. After working for a massive online retail company, managing over 300+ employees amongst 7 different call centers both domestically and internationally, he decided to jump right into the world of grooming with his wife, Milena. Now the proud owner of Driving Me Knots (Mobile Grooming), DMK Bowtique (Pet Accessories), and DMK Marketing Solutions (Custom Graphic Designs), his ability to multi-task and market the companies since 2013 is only the beginning for the DMK branding.
Angela Kumpe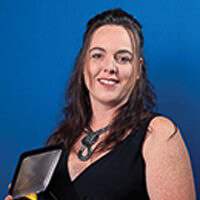 Internationally renowned creative stylist and instructor, Angela Kumpe has more placements in creative styling than anyone, worldwide. She won the first ever Barkleigh Honors Award for Creative Competitor. She is the author of A Creative Collection, a step-by-step guide to creative styling. Angela's work has been featured on Animal Planet, TLC, The Today Show, Regis and Kelly, and ABC Nightline as well as in The New York Times and on the cover of Groomer to Groomer magazine. Angela is the owner of Angela's Grooming and Pet Spa in Little Rock, Arkansas.
Adriane Pope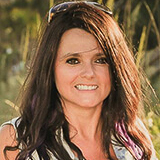 Adriane Pope is an award-winning Pet stylist in Breed Profile and Creative Grooming. Her specialty is extreme creative styling and creative abstract design. Adriane is owner/groomer of Adriane's Groom and Go Mobile Grooming in Conway, SC., and also the owner of Rivertown Bed and Biscuit Luxury Kennel since 2004. She has 24 years of grooming experience, and has been mobile for 22 years. She started competing in breed profile in 1997 and started the creative world in 2004.
Barbara Prueckel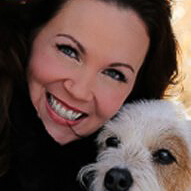 Barbara is the owner of Doggie Style Salon, the first 'invitation only' grooming salon in the country in Calgary, Alberta, Canada. Some of her accomplishments include several Gold and Silver medals, Best in show and Best all-around groomer awards at prestigious grooming contests, both in Canada and Internationally, was a member of Groom Team Canada for 12 years, and the captain for 8 years, has been on the EGA's judging list since 2004, and has been a proud member of the 'Wahl Xtreme Stylist Team' in Canada for 15 years. Barb also produces Mastergroom Canada. And she and her fiancé Mark are the proud partners and North American distributors for the amazing Nagayu C02 Bathing System.
Jay Scruggs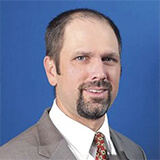 Jay and his wife, Michelle, own Here Comes the Groom, a highly successful mobile grooming salon in Germantown, Tennessee. Jay has won multiple Best in Show and Best All-Around Groomer awards and helped Groomteam USA win the Gold medal in Calgary, Canada, in 2001. Jay was named American Groomer of the Year in 2001, Groomer of the Year Award at Westminster Dog Show in 2002, and Grooming Judge of the Year in 2004. In 2003 Jay won an International Gold and Bronze medal in Barcelona, Spain, helping groomteam USA win the silver team medal. He and Sue Zecco offer seminars nationally. Jay won a Barkleigh Honors Award at the event that he emceed.
John Seal
John Seal is a passionate advocate for small businesses and accountable marketing. For the last 20 years, he has helped businesses in the pet services space improve their bottom line and capture market share by implementing highly targeted marketing campaigns. Drawing from successful campaigns for national brands like Costco, US Bank, and hundreds of businesses across the country, John has demonstrated the ability to identify the most impactful marketing tactics for each budget and competitive landscape to help you drive more bookings. John and his team at Hangar Marketing provide actionable insights to connect prospects with pet service providers to get results.
Kelsey Ann Sexton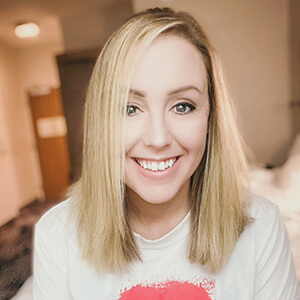 Kelsey Ann Sexton is an award winning Nationally Certified Groomer with almost two decades of Professional Pet Grooming experience. She owns an award winning salon outside of Nashville, TN that focuses on customer relationships for routine grooming services. She's also a member of Foxy Roxy Supply Company's Pro Team. Kelsey was nominated for Barkleigh Honors Speaker of the Year in 2022 and has a passion for continued education in the Pet Grooming Industry.
Corina Stammworthy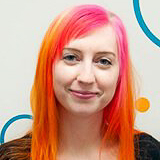 Corina stumbled into the dog grooming industry by chance, but has brought fresh eyes and new ideas. She opened The Laundromutt, a self-service dog wash and grooming salon, on the concept that washing your own dog should be easy and fun. She believes that your dog should always be in the most educated hands, and in the cleanest and calmest environment possible. Corina is a college biology instructor and is currently in graduate school for Biotechnology.
Joey Villani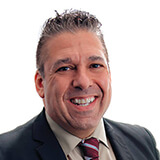 In 1998, Joey purchased the Nash Academy in New Jersey which he owned and operated until 2008. Now a well-known pet industry speaker and judge, Joey has been nominated 14 times for the Cardinal Crystal and Barkleigh Honors awards. He has been enthusiastically involved with Intergroom International for 33 years and has been instrumental in expanding the organization's reach into Belgium, Italy, and France. Joey is one of the original members of the International Judges Association and has made many television appearances. Today, Joey continues to innovate and explore new dimensions in the pet care and grooming industry. In early 2009, Joey became part of the Animal Radio on-air staff where he is known as "The Dogfather".
Olga Zabelinskaya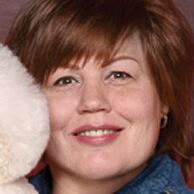 Olga is a Certified Master Groomer and owns two grooming salons, Elite Pet Spa & Boutique in Madison, NJ and Grooming Gallery in Morris Plains, NJ. She has multiple BIS and Best All-Around Groomer wins as well as two prestigious Winners Circle Champion titles. Olga is 2009 and 2010 American Groomer of the Year by Cardinal Pet, and was awarded the Lynne Carver Memorial Award as Best All Around Stylist 2009. Olga was born in Russia where she had a Master Degree in Engineering and finished law school. Olga was a GroomTeam USA member 2008-2012 and won the Silver medal in Belgium, 2011 as a part of the traveling team. Olga co-hosts many pet fundraising events.
Sue Zecco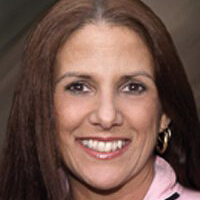 Sue is a 2011 Barkleigh Honors Award winner. She is a Certified Master Groomer with both the National Dog Groomers Association (NDGAA) and the International Professional Groomers (IPG). She has been grooming for over 30 years. She has won multiple grooming awards, including her biggest show accomplishments: 1998 International Groomer of the Year and 1999 Oster Invitational Tournaments Grand Champion. Sue has been a member of GroomTeam USA since 1997 and broke all records in 1999, earning 113 points. She is also a Wahl Clipper Corporation spokesperson. With Jay Scruggs, she conducts a series of full-day seminars called Super Styling Sessions. Sue breeds Standard Poodles under the "Dreamcatcher" prefix.