Say This, Not That
Ever wonder what you could have or should have said in common pet grooming situations? This is a comical (and occasionally serious) approach to real life salon situations. Grab a notebook and leave equipped with responses to comments such as "I don't want my dog to look like...", "He's a rescue", "I don't like this haircut", "But they are cheaper down the street", "I need a discount because I have 4 dogs", and so many more. This fast paced and action-packed hour promises to entertain and enlighten you!
Grooming for Structure
Ask any beautician and they'll tell you every hair style doesn't fit every face. The same is true in grooming —dogs come in 100 different shapes and sizes. In this demo you'll learn how to evaluate the individual dog and groom to its strengths while honoring the pet parent's requests.
Carving Your Way to Increased Revenue
Come join Milena, multi-award winner in Abstract Runway, in this simple yet intriguing carving class where she will be demonstrating the use of different blades and techniques to achieve that elegant look that will simply amaze your clients. This class will open a new revenue stream for your shop or mobile, as it offers you new ideas on how to get creative with simply learning these simple carving techniques. Go ahead and give it a try, and see your income rise. Then you'll wonder why you didn't do it sooner!
Perfecting the American Cocker Spaniel Pet Trim
Jennifer will demonstrate, step-by-step, how to correctly trim this fun-loving breed with a high maintenance coat. You will learn the benefits of maintaining a natural and correct coat, as well as correct lines and correct clipper work on the head. She will also discuss which tools to use and how to utilize them to make your job easier but make the correct breed looking.
"Dirty" Little Secrets: Basic Tips and Tricks for Everyday Bathing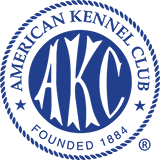 Dogs of all ages and sizes come into the salon every day with different skin issues, yeast problems, fleas and ticks, ear infections, and other sorts of things that cause discomfort and difficulty during the bathing process. In this seminar, Ashley will be discussing the easiest and safest ways to bathe difficult dogs with all of those pesky little problems that nobody likes to talk about— because a more comfortable bathing experience means an easier and more enjoyable grooming experience for both you and the dog.
Understanding the "Bad Dog"
Dogs cannot talk to us and it is our job as groomers to be their voice. Lis will share her experiences dealing with dogs who come in with behavioral issues and will help explain the different reasons for a dog's behavior and discuss resolutions.
Poodle Know How

The Poodle is one of the most groomed breeds in our shops, no matter the size—we get a lot of them! Wanting to step up your game? This live grooming seminar tells all! How to determine what trim will look good on each pet, setting lengths on different parts of the dog and proper tool selections will be covered. Jessica will also cover client education on at-home maintenance and how often they should schedule for a professional groom.
Shear Madness!
Mackensie Murphy is one of the industry's most awarded groomers when it comes to her scissoring and she has a wealth of knowledge to offer! Let her break down the ins and outs of every groomer's most used tool. Mackensie will teach you everything from finding the right shear for you to how to make that shiny new purchase do exactly what you want it to do when you get back to the salon!
Rollin' 25 Years with Adriane's Groom and Go
In this entertaining mobile seminar, lean how to have some fun as a mobile groomer and how to keep the same clients happy for years to come. Also, Adrian will cover some of the pros and cons of scheduling your way around all the different neighborhoods. So, let's talk mobile!
No More Risky Business
This seminar is intended to help business owners and groomers learn the art of protective policies to prevent problems before they start. Waivers, while helpful, don't protect you from the social media backfire, and the extortion you will face taking in clients that may not have Fido's care on the top of their priority list. Laura Jayne will provide handouts of her own policies on ear care, anal glands, grooming schedules, new client interviews, and transcripts explaining how to protect yourself from the blame game. Also covered will be working with your local veterinarians and backing up your policies so you can get back to grooming and not exposing yourself to Risky business.
Scissors Down
Clippers are amazing tools and can be used to our advantage in a busy high-volume shop. There are so many tricks to use with your clippers that will give your clients the appearance of a scissored finish, without the extra time involved. Do not sacrifice quality when using your most trusty tool and learn to embrace your clippers!
The Care and Feeding of Your Business Finances
Figuring out how to manage your financial books can be frustrating, daunting, or just downright scary. In this presentation, Jeri Ann Cook will explain the ins and outs of managing the finances of your pet business by comparing the various aspects with raising pets. This isn't your usual Bookkeeping 101 seminar!
Meow, Wow! with Dana: Live Feline Grooming Demonstration
No two feline grooms are the same. Dana will do a live cat grooming demonstration and talk about the differences in trims. This class offers you safe alternatives to working with cats and modified techniques based on feline temperament. Dana will also cover a brief but careful look at sedation for our cats.
Asian Style Trims for the Every Day Groomer
In this seminar, Joshua will show you how to make the Asian style practical and prosperous for your business.